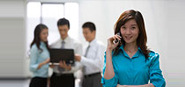 Dongguan Kingrui Precision Mold Co.
24-hour hotline: 400-0769-391

Phone: 0769-82663318
E-mail: kingruizhao@kingmold.com
Address: Building A No.9 Xinxing Road, Shatou Southern District, Chang'an Town, Dongguan, China
Dongguan kingrui Precision Co. are located in China mold Changan Town, Dongguan, founded in 2005 mainly engaged in professional precision plastic connector mold parts processing, the company since its inception in Japan and Europe and the introduction of processing technology. Concept of quality and processing equipment. Japan and Europe have been targeting high-end market in the future development of the company will, as always, with higher precision parts processing industry, uphold the "pursuit of excellence, improve the quality of taste," the quality of ideas and "details. Focus. Principle lead" in values of the product in a more refined and more specialized service every customer.