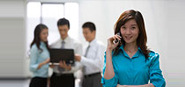 Dongguan Kingrui Precision Mold Co.
24-hour hotline: 400-0769-391

Phone: 0769-82663318
E-mail: kingruizhao@kingmold.com
Address: Building A No.9 Xinxing Road, Shatou Southern District, Chang'an Town, Dongguan, China
Other classification of mold?
Article source:
Published time:2016-03-30 15:36:28
(1) die
Within the module used in steel, buy back the need for heat treatment, such as hardening carburizing, to meet the requirements for use, so called injection molding die, such as in-mold parts are made of H13 copper, 420 copper, S7 copper.
(2) hot runner mold
With heating system means the cast is not solidified plastic, nor with the product release, also known as non-runner mold. Advantages: 1) no waste 2) injection pressure can be reduced at the end, multi-cavity mold 3) can shorten the molding cycle 4) improve the quality of products suitable for hot runner mold plastic features can be used: 5) plastic melt a wide temperature range. At low temperatures, good fluidity, high temperature, good thermal stability. 6) sensitive to pressure, without pressure does not flow, but can flow when pressure is applied. 7) heat resistance, and soon to cool in the mold. Available hot runner plastic have PE, ABS, POM, PC, HIPS, PS. We are now commonly used in hot runner, there are two: 1) plus hot runner mold 2) must hot runner mold.
(3) soft mode (44HRC or less)
Within the module used in the steel, you do not need to buy it back after the heat treatment can be used to meet the requirements, so called soft injection molding. As the inner module using P20 copper, ace, 420 copper, NAK80, aluminum, platinum and copper.