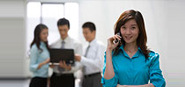 Dongguan Kingrui Precision Mold Co.
24-hour hotline: 400-0769-391

Phone: 0769-82663318
E-mail: kingruizhao@kingmold.com
Address: Building A No.9 Xinxing Road, Shatou Southern District, Chang'an Town, Dongguan, China
Two-shot mold design elements
Article source:
Published time:2016-03-30 15:38:04
A design matters before the review
1. Mold material
2. Moldings
3. Select machine
4. The basic structure of the mold base
II. Mold design important projects
1. Multicolor injection combination
2. Runner system
Lower (1) Injection pressure
(2) fast filling is completed, can improve yield
(3) can be uniformly emitted, better product quality
(4) reduce waste, shorten injection time
3. Molding equipment:
(1) The amount of each shot fired pot, decided that a color with that pot.
Location and combating stroke (2) against the rod.
(3) configuration issues on a rotating disc waterways, oil, and circuits.
(4) The rotation of the disc bearing weight.
4. Mold base design: mold core configuration design
First consider necessary to mold the male mold side is rotated 180 degrees, set the required mold core cross symmetrically arranged, or can not mold forming.
(1) guide post: having a male mold and female mold guide functions must remain in multicolor mold concentricity.
(2) return the pin: Due to the rotation of the mold required action, it is necessary that the top plate is fixed, plus the return spring on the pin so that the top of the board remained stable.
(3) positioning block: two die holder to ensure the problem is not because of the gap caused by the offset screw fixing plate fixed to the big time.
(4) adjustment block (wearable pieces): mainly used for die-height can be adjusted when the z coordinate value of the error when the mold.
(5) the ejection mechanism: the top of the design approach and the same general mold.
(6) cooling circuit design: a mold design and mold cooling circuit II as identical as possible.