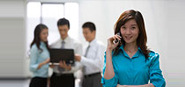 Dongguan Kingrui Precision Mold Co.
24-hour hotline: 400-0769-391

Phone: 0769-82663318
E-mail: kingruizhao@kingmold.com
Address: Building A No.9 Xinxing Road, Shatou Southern District, Chang'an Town, Dongguan, China
Mold production process
Article source:
Published time:2016-03-30 15:40:32
So what mold is made of?
Next, the modern mold production process to make a brief introduction.
1) ESI (Earlier Supplier Evolvement early supplier involvement): This stage is about the technology of product design and development and other aspects of the mold between customers and suppliers, the main purpose is to allow suppliers to clearly understand the product designer's design intent and accuracy requirements, but also allow product designers to better understand the performance capabilities of mold production technology, product, and thus make more rational design.
2) quotation (Quotation): including mold price, the mold life, working processes, machines require several tons and mold delivery. (More detailed quote should include the weight of the product size, die size weight and other information.)
3) Order (Purchase Order): customer orders, and supplier deposit issued orders accepted.
4) mold production planning and scheduling work arrangements (Production Planning and Schedule Arrangement): This stage needs to respond to the customer for a specific date of delivery of the mold.
5) Mold Design (Design): Design software might have used Pro / Engineer, UG, Solidworks, AutoCAD, CATIA, etc.
6) procurement of materials
7) mold (Machining): step involved generally have a car, gongs (milling), heat treatment, grinding, computer gongs (CNC), EDM (EDM), line cutting (WEDM), coordinate grinding (JIG GRINGING) , laser engraving, polishing.
8) the mold assembly (Assembly)
9) Die tryout (Trial Run)
10) model evaluation report (SER)
11) approval model Assessment Report (SER Approval)
Mold is a model, according to this model to make the product, but the die is how to produce out of it, with the possible exception of most mold professionals could not answer. Mold in which we live has played an irreplaceable role in our daily necessities most can not do without mold, such as computers, telephones, fax machines, keyboards, plastic cups, etc. these products would not have said, the other like a car and motorcycle engine cover is made out of a mold, light a variety of car all kinds of mold is necessary to use more than 20,000, so that the role of the modern life of the mold can not be replaced. As long as production is inseparable from the mold, at least in the last 50 years can not be separated.
Precision machining, precision wire cutting, coordinate jig grinders