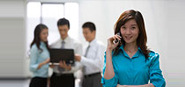 Dongguan Kingrui Precision Mold Co.
24-hour hotline: 400-0769-391

Phone: 0769-82663318
E-mail: kingruizhao@kingmold.com
Address: Building A No.9 Xinxing Road, Shatou Southern District, Chang'an Town, Dongguan, China
Die accessories companies need continuous efforts for development
Article source:
Published time:2016-03-30 14:24:13
Die accessories companies need continuous efforts and development. After 40 years of development, all kinds of metal mold processing enterprises have passed thousand, mostly labor-intensive small businesses. Domestic private enterprises generally have advanced mold equipment resources, the more advanced the technology, the new technology can be widely applied in the industry, quickly, from design and manufacturing to the production of relevant materials, heat treatment, the formation of industrial chain integration advantages. However, experts believe that the current hardware mold enterprises due to insufficient funds and lack of its own brand, hardware mold enterprises will increase investment management and technological innovation, and expand the proportion of high-end products, and the establishment of the domestic sector, to actively expand the domestic market.
According to experts, to promote domestic recycling economy pilot industrial metal molds, reduction, reuse, resource into a principle, with emphasis on resource consumption and waste emissions reduction, actively implement the preferential policies for comprehensive utilization of national resources, carry out waste batteries, waste household appliances, recycling old furniture, wood processing residues, mining waste, sewage sludge and stainless steel processing waste resource utilization. We should vigorously develop modern manufacturing services, actively and steadily extending the development of mold manufacturing as the core upstream and downstream industry chain, to build support for the mold industry gathering, attention and coordination of rational distribution of mold manufacturing, and gradually form a complementary and coordinated development industrial structure, promote China Mould accessories industry better and faster development.