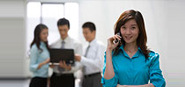 Dongguan Kingrui Precision Mold Co.
24-hour hotline: 400-0769-391

Phone: 0769-82663318
E-mail: kingruizhao@kingmold.com
Address: Building A No.9 Xinxing Road, Shatou Southern District, Chang'an Town, Dongguan, China
Mirror EDM Dongguan, Dongguan grain surface discharge machining, tungsten steel
Article source:
Published time:2016-03-30 14:25:09
Processing:
1, mobile phone case, cell phone keypad, digital camera, memory cards, MP3, MP4, phone, small electrical enclosures and other digital products.
2, a variety of medical equipment, sporting goods, auto parts.
3, connectors, watches and clocks, advanced accessories, ultra-thin, ultra-deep hole sheets and other bits of bone artifacts.
4, tungsten steel, powder metallurgy, carbide, connectors, punch needle, thread, gear.
5, the top together, televisions, radios, stereos and other products of the mesh.
6, on the corners, the ridge higher, manual polishing angle easily deformed or collapse, unable even artificial polishing products obtained.
7, grain surface processing (based on customer profiling or profiling version number required to remain fire patterns.)
The Company re-quality, and keeping promises to ensure timely delivery of pay loan, your satisfaction is our commitment. Welcome your company official visit to the Company, guidance and inquire, negotiate patrons.
Than the price than quality, than the service!
Makino is your best choice!
Makino is your solid backing!