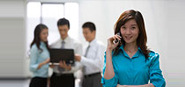 Dongguan Kingrui Precision Mold Co.
24-hour hotline: 400-0769-391

Phone: 0769-82663318
E-mail: kingruizhao@kingmold.com
Address: Building A No.9 Xinxing Road, Shatou Southern District, Chang'an Town, Dongguan, China
Mirror sparks of performance and features
Article source:
Published time:2016-03-30 14:26:20
1, outstanding EDM control system: 3-axis standard configuration 3 linkage (optional axis four linkage or domestic Axes can achieve)
2, the discharge system built super finishing circuit (PIKA mirror processing function)
3, the automatic processing function (AUTO function), automatic positioning, automatic clear arc circuit, the liquid temperature level control and automatic fire extinguishing means domestic mirror spark machine set, power reset function.
4, rich technology database, as many as a dozen of the material right.
5, touch screen, multi-functional hand control box, user-friendly operation.
6, high-precision, high-precision machining to achieve (repeat positioning accuracy ≤2μm), high efficiency (≥500mm / min), the best surface finish (Ra≤0.1μm), low electrode wear rate (≤0.1%), any axial carrying knives and servo electric discharge machining, complex four axis simultaneous machining, process database for experts in the processing of various materials, etc., is a high-performance cost-effective products.
Mirror processing auxiliary equipment (mixing powder processing / Powder processing)
When large areas of mirror finish can be added at a certain concentration of special powder processing liquid inside. Can greatly improve the rough, processed or results obtained after finishing a large area, high-quality finish uniform surface while forming a mixed powder processing surface of the mold surface enhanced strength and corrosion resistance, as well as the release effect ..