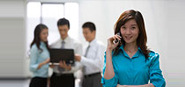 Dongguan Kingrui Precision Mold Co.
24-hour hotline: 400-0769-391

Phone: 0769-82663318
E-mail: kingruizhao@kingmold.com
Address: Building A No.9 Xinxing Road, Shatou Southern District, Chang'an Town, Dongguan, China
Teach you to identify non-standard items
Article source:
Published time:2016-03-30 14:14:35
Non-standard parts are produced in accordance with the national standard, but did not pass the testing and certification, or according to user needs design manufacture, and do not have standardized, serialization, universal characteristic variety of equipment.
Non-standard fasteners typically includes the following components:
(1) Bolts: by the head of the screw and a two-part type fastening is required and the nut for fastening two parts with hole. This connection type called bolt connection. As to unscrew the nuts from the bolts, so that the two parts can be separated, so bolting belongs detachable connection.
(2) Stud: No head, only both ends of the threaded fastener packed a class. Connection, it must be screwed into the end piece with the threaded hole in the other end with a hole through the parts, and then screw on the nut, even if the two fastening parts into a whole see. This connection form is called stud connection, also belongs to the detachable connection. Is mainly used to connect one of the larger part thickness, requires compact, or due to frequent disassembly, should not be used bolted occasions.
(3) Screw: is composed of a class and the screw fastener head of two parts, according to the purpose can be divided into three categories: machine screws, set screws and special screws. Mainly used for a machine screws tight set screw hole part, a connection between the fastener with a hole, no nuts fit. Set screw is mainly used for fixing the relative position between the two parts. Special purpose screws for example, eye bolts and other parts used for lifting.
(4) Nut: with internal threaded hole, general shape is substantially flat hexagonal column, there Chengbian square cylindrical or flat cylindrical, with bolts, studs or machine screws for fastening two parts, making it a whole.
(5) self-tapping screws: machine screws similar, but the screw threads for special self-tapping screw threads. For fastening two thin metal components, making it a whole, the members need to make a small hole in advance, because of this screw has high hardness, can be screwed directly into the hole member, so that members formed in response to the thread. This connection also form part of a detachable connection.
(6) Wood screws: machine screws and is also similar, but the screw threads on wood screws with a dedicated rib, can be directly screwed into the wood element for the through-hole with a metal (or non-metallic) and a part wood elements fastened together. This connection also belongs detachable connection.
(7) gasket: oblate shape of a ring-type fasteners. Disposed between the bolts, screws or nuts with a support surface connected to the part surface, plays an increasing part is connected contact surface area, reducing the pressure per unit area and the surface of the connection member is protected from damage effects; another elastic washer, also plays a role to prevent the nut loose back.
(8) Collar: for shaft mounting slots or holes slot machines, equipment or parts to play to prevent the shaft hole on the left and right to move in.
(9) pin: mainly for positioning parts, and some parts are also available for connecting fixed parts, transmission power or other fastener locking purposes.
(10) Rivets: by a class of the fastener head and shank of two parts for fastening two parts with through holes, making a whole. This connection form is called rivet connection, referred to as riveting. Not the case with detachable connection. Because the two parts together to make the connection separately, you must destroy the rivet part.
(11) assembly and connection deputy: assembly is a combination of the supply of a type fasteners, as will be some kind of machine screws (or bolts, screws confession) and the flat washers (or spring washers, lock washers) combination of supply; Deputy connection refers to some kind of special bolts, nuts and washers supplied by a combination of a class of fasteners, such as high-strength steel structure with large hexagonal head bolts connecting deputy.
(12) studs: Due to light and stud (with or without nailhead) heterogeneous fasteners constituted by welding him fixedly connected to a part above, in order to re-connect with the other parts.
The company was established in 2000, is engaged in precision molds parts factory, upgraded in 2003 can process sophisticated machinery parts, non-standard parts professional firms