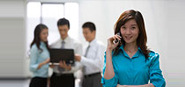 Dongguan Kingrui Precision Mold Co.
24-hour hotline: 400-0769-391

Phone: 0769-82663318
E-mail: kingruizhao@kingmold.com
Address: Building A No.9 Xinxing Road, Shatou Southern District, Chang'an Town, Dongguan, China
Shenzhen, precision metal parts processing business competition
Article source:
Published time:2016-03-30 14:19:46
Precision metal parts processing enterprises how to be invincible in the competition
In this precision metal parts processing enterprises in the fierce competition authorities, there are a lot of companies can not adapt to the consequences brought about by competition in this market, can only opt out of the final competition in the market, and in the metal processing industry, the strength of the faction will be able to firmly Dangdang continue serving the people. Our metal processing industry is still the continuation of the restructuring of the momentum will continue to be some new highlights.
Professional precision metal parts machining cnc lathe, cnc CNC lathe, cnc computer lathe parts, precision metal machinery parts processing optical parts processing
Metal processing industry in recent years, will be in an unstable state, bringing the most direct impact will this state of the industry
For sales channels and methods of competitive hardware products it is quite intense, because the domestic oversupply of hardware products, so the pressure on the quality requirements naturally follow increased sales to become the first most critical competitive factor, the other is also more intense oh
Many metal processing companies not only technical requirements for increased investment, the development of new products is to have high-tech, product design improvements as an important way to the development of this industry in order to achieve stable and sustainable development of enterprises.