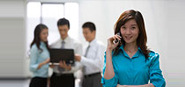 Dongguan Kingrui Precision Mold Co.
24-hour hotline: 400-0769-391

Phone: 0769-82663318
E-mail: kingruizhao@kingmold.com
Address: Building A No.9 Xinxing Road, Shatou Southern District, Chang'an Town, Dongguan, China
A template is what constitutes?
Article source:
Published time:2016-03-30 14:30:57
Constituting the template
Constitute stamping die mold will depend on the type and composition and distinct, cis configuration type configuration type configuration structure and inverse two categories. The former is the most commonly used configuration, which is mainly used for construction or extension of the mold with a special mold.
Mainly engaged in the work include:
(1) digital mapping - a three-dimensional model into a product and mold machining using conventional two-dimensional engineering drawings;
(2) mold digital design - depending on the product model and design intent, the establishment of relevant mold three-dimensional solid model;
(3) mold digital analysis and simulation - the structure of the product forming process conditions, mold parts analysis, thermal analysis, fatigue analysis and mold motion analysis;
(4) Product forming process simulation - injection molding, stamping;
(5) custom fit our mold design standard parts and standard design process;
(6) manufacturing management.
Precision machining, precision wire cutting, coordinate jig grinders