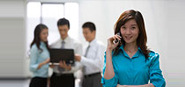 Dongguan Kingrui Precision Mold Co.
24-hour hotline: 400-0769-391

Phone: 0769-82663318
E-mail: kingruizhao@kingmold.com
Address: Building A No.9 Xinxing Road, Shatou Southern District, Chang'an Town, Dongguan, China
What is mechanical binder bolt and spring unit?
Article source:
Published time:2016-03-30 14:41:18
(1) binder bolt unit: Category pressure plate bolts have: (A) an outer screw-type, (B) sleeve type, (C) in the screw-type.... In order to maintain pressure plate parallel state in the specified location, the binder bolt stop the process (shoulder contact area) :( A). Die holder pocket receiving face, (B). Punch fixing plate top surface, (C). the top surface of the punch back.
(2) binder spring unit: a movable pressure plate binder spring unit can be divided into: (A) alone type, (B) and the binder bolt with type.
Consider the following points when selecting the best nip spring unit and then decide it:
(A). To ensure that the free length of the spring and the necessary amount of compression (compression amount of the spring pressure plate should be placed in the pocket).
(B). Early spring compression (pre-compression) or whether the necessary adjustment of the load.
(C). Considerations mold maintenance group legislature or the ease of maintenance.
(D). Considerations and punch or binder bolt length relationship.
(E). Security considerations (to prevent flying of spring break).
Precision machining, precision wire cutting, coordinate jig grinders