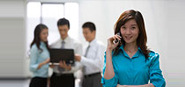 Dongguan Kingrui Precision Mold Co.
24-hour hotline: 400-0769-391

Phone: 0769-82663318
E-mail: kingruizhao@kingmold.com
Address: Building A No.9 Xinxing Road, Shatou Southern District, Chang'an Town, Dongguan, China
Little knowledge of mold parts?
Article source:
Published time:2016-03-30 14:42:59
Mold parts mold industry refers to the generic term for a proprietary metal parts stamping dies, plastic molds or FA automation equipment on the mold parts includes: red needles, punch, guide posts, guide sleeve, thimble, Secretary extinguishers, steel ball sets, independent guide, self-lubricating plate, self-lubricating bushings, non-oil bushings, non-oil slide, guide column components.
Mold parts manufacturing materials: tungsten steel, high speed steel, bearing steel, stainless steel, brass, metal alloys, spring steel, carbon steel and so on.
Die accessories: plastic mold parts, stamping dies and other accessories.
Mold parts Characteristics: wear resistance; toughness; fatigue fracture properties; high temperature performance; resistance to thermal fatigue properties; corrosion resistance.
China's mold market potential is huge, good quality stamping dies in automobile, IT electronics, building materials and hardware industry in short supply; Die casting automotive parts, equipment manufacturing and other industries surge in demand; injection mold in the household appliances industry also a great potential; in addition, special molds also have a larger vision of development