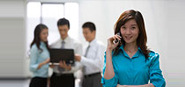 Dongguan Kingrui Precision Mold Co.
24-hour hotline: 400-0769-391

Phone: 0769-82663318
E-mail: kingruizhao@kingmold.com
Address: Building A No.9 Xinxing Road, Shatou Southern District, Chang'an Town, Dongguan, China
Die upgrade processing technology urgent
Article source:
Published time:2016-03-30 14:45:43
1. In the manufacturing process of arrangement, the relative concentration of the process, to ensure that mold quality and progress, simplify management and reduce the process cycle time.
2. Before the mold design and manufacturing, mold parts made of some of the major "distribution practices", "bore with the Law", although such mold interchangeability of parts to reduce, but to ensure the machining accuracy and reduce the difficulty of processing. With advanced processing techniques to improve the current means
3. Try using common universal machine tools, general tools, measuring tools and instruments on the mold, as much as possible to reduce the number of special tools II.
We are also constantly updated processing technology, and innovation, the low end of the market is too meager profits, they need to enter the high-end market to win more market share. And this requires a strong technical backing mold, so mold processing technology to enhance the delay.