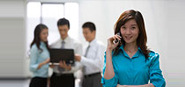 Dongguan Kingrui Precision Mold Co.
24-hour hotline: 400-0769-391

Phone: 0769-82663318
E-mail: kingruizhao@kingmold.com
Address: Building A No.9 Xinxing Road, Shatou Southern District, Chang'an Town, Dongguan, China
For high-speed precision stamping die manufacturing precision mold processing te
Article source:
Published time:2016-03-30 14:48:53
In recent years, rapid development of precision instruments industry, and precision mold processing these precision instruments are applied to the automobile, electronics, machinery, molds and so the field, which, in terms of medical equipment, automotive, aerospace and other areas of development is relatively strong. However, these precision molds processing technology difficult, high precision process requirements, along with value-added processing chain temperature increased, the profit is high, and so on. Multi-position progressive die production requirements there are some features: coordination difficult, consumes time, long cycle, long life, a higher proportion of size stability, high wear resistance, high strength, high hardness, etc., etc. Three key components
Faced with these problems, we should introduce some high-precision cutting tools, varying the thickness, eliminate the adverse effects, compared from the workpiece, the standard process, double-wire technology and other aspects, reduce some of the roughness of the surface craft to achieve high-precision, high-quality high efficiency precision mold processing efficiency.