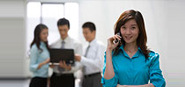 Dongguan Kingrui Precision Mold Co.
24-hour hotline: 400-0769-391

Phone: 0769-82663318
E-mail: kingruizhao@kingmold.com
Address: Building A No.9 Xinxing Road, Shatou Southern District, Chang'an Town, Dongguan, China
Yoke design template of points to note
Article source:
Published time:2016-03-30 14:35:26
(1). Yoke plate portion and the configuration of the fitting block parts of intermediate complexes or collected light fitting manner, such as yoke plates will adopt with the extreme pressure changes.
(2) The yoke plate concurrently holding parts of the function block, to withstand lateral pressure and massive parts of the surface pressure, it must have sufficient rigidity. There is so massive yoke plate portion and the groove parts obtained adhesion composition, its corners made escape groove clearance processing, such as yoke plates can not be made to escape the corner groove machining gap, the parts must be made to escape the massive gap processing.
(3). The bulk parts division should consider the shape of the interior, the plane must be explicit. For the press does not deform during processing, but also pay attention to the shape of the various parts of the block.
(4) The yoke plate set into a number of pieces of massive parts, since parts of the processing of each block so that the cumulative pitch error fluctuates, intermediate bulk Parts Solutions is designed to be adjustable manner.
(5). Parts massive mining side mold construction portfolio, due to the massive parts to withstand the pressure side when punching or make a gap caused by the inclined block parts between each block parts. This behavior is bad stamping size, an important reason for the poor, such as stamping punch debris blocking, so there must be adequate countermeasures.